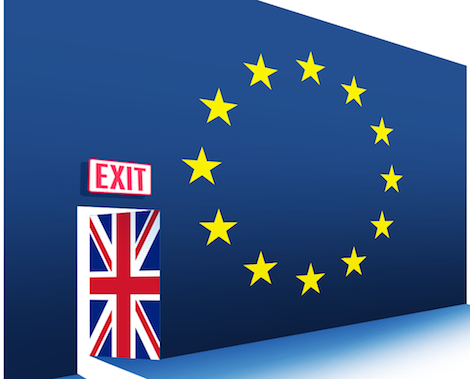 Brexit: REC targets post-EU job building
"Building the best jobs in a post-EU era" is the top priority for the Recruitment & Employment Confederation (REC) following Friday's Brexit result, Tom Hadley, the REC's director of policy, has toldRecruiter in the wake of a turbulent weekend of politics, rhetoric and speculation about the UK's future.
Hadley was among the recruitment professional and trade body leaders who spoke with Recruiter on Monday, while the dust continued to swirl around the actual impact of the UK's shock vote last week to leave the European Union. Among the many issues raised:
the industry will need to get to grips with whether it needs to back a review or repeal of existing employment legislation that came out of the EU, such as the Agency Workers Regulations
involvement in any negotiations of future trading agreements with the bloc and what it means for workers.
Repealing EU directives will not be so simple given the examples of countries such as Switzerland and Norway, which are not part of the EU but have trade agreements with the EU that involve adherence to huge amounts of EU-derived employment law.
Hadley said it's still too early to make any plans but he said he was encouraged by the prevailing message from the government that nothing is going to change just yet.
"Most people in our industry understand this is going to be a prolonged period of readjustment and we will be listening to our members to find out what the priorities are but also to hear what feedback they are getting from their clients," says Hadley.
"We won't be looking to giving the answers, not necessarily, but we will be very much in listening mode when we talk to our members. How much will regulatory framework change? Do we want it to change? Also the skills agenda… if freedom of movement disappears over the years, how will we fill those vacancies? How are we going to ramp up our own skills in the UK?
"Our priority is to make sure we can build the best jobs in a post-EU era," he added.
He went on to say: "In the short term, some companies might be reassured by the refrain that nothing will change in the immediate future. Having a new prime minister will be one of the key milestones we face, so we may need to wait until October until we start seeing any changes. The more government gets this message across the better for stability.
"Our industry has a key role to play in this area. Getting feedback from recruiters will help us decide whether this is working. Our industry is a barometer of the health of the jobs market for what's really happening in the jobs market and we're keen to play our role. We are very much in the frontline."
Samantha Hurley, Association of Professional Staffing Companies (APSCo) operations director, agreed, and added that although the Brexit result was a shock for many of its members, the association was determined to ensure that any upcoming negotiations recognise the importance of the flexible professional staffing sector.
"We now have to come up with a specific strategy but we will work with the government and ensure any negotiations that do go on take account of the crucial role the flexible working sector plays in the economy," said Hurley. "We certainly will be in discussions with all the relevant departments to make sure we are not forgotten when these new trade negotiations take place."
In a poll in February, nearly 60% of APSCo members said they would vote to remain part of the EU.
Meanwhile, The Employment Agency Movement (TEAM) said the industry now needed to focus on moving forward, and pointed out that Brexit offered government a chance to innovate and foster UK economy and business growth.
"Whether you might be shocked and stunned or pleased as Punch actually doesn't really now matter," said managing director Liz Longman. "Speaking to a straw poll of a few TEAM members and meeting a few business owners over the weekend I was more than pleasantly surprised at how positive many were, which was even more encouraging when compared to the acres of newsprint, social media and press coverage at the weekend suggesting that we were all doomed!"
TEAM said the industry now needs a strong government to show direction and leadership through these uncertain times.
"This is a chance for the government to be innovative and to introduce changes that will directly help the UK economy and for businesses to develop and grow," said Longman. "Industry is already suffering from a significant shortfall in appropriate talent and there really should be a better connect being made between schools, universities and industry to ensure that the right talents and skills are being produced to allow industry to thrive."
Longman added that too much nonsense had already been spoken about the operational detail of the recruitment sector in the run-up and the aftermath of the referendum.
"There have been some ludicrous comments, made by individuals who should know better, that workers will lose their rights, holiday pay and maternity pay will disappear etc, all of which is rubbish!"
Focusing on the positive impact on employment legislation, Longman added: "It is hoped that we will sensibly retain all that is good, rid ourselves of what doesn't work, as well as introducing some positive changes that are right for employees in the UK. A positive side effect will be to decrease the time taken for elements of case law to be decided.
"A significant area will no doubt be the control of our borders. Recruiters already have legal liabilities with regard to ensuring that jobseekers have an entitlement to work in the UK, and whether entry is to be eventually decided by a points system or not we would hope that appropriate and detailed consultation on that and various other matters would take place with the respective bodies. We have got what we wished for, it's now up to us to make it work."
Azmat Mohammed, IOR [Institute of Recruiters] director general, called for calm and urged the industry to keep open its lines of communications with members, clients and government. He has also pledged to keep IOR members up to date.
"The IOR will continue to issue guidance and publish information on an ongoing basis. It's clear that there are very mixed forecasts of what lies ahead so the best thing for now is to be calm and optimistic," said Mohammed.
"We would urge recruiters to keep an open dialogue with clients to ascertain their hiring intentions and get a feel for their own particular clients and sectors, as challenges will be different in each sector.
"Inward investment into the UK may have gone down, causing some businesses to pause their hiring intentions, but others remain positive and confirm no change to hirin
g and investment plans."
The Association of Recruitment Consultants (ARC), which represents recruitment consultancies across 236 geographical sectors and is run by employment law experts, reiterated the need for calm.
Chairman Adrian Marlowe said: "There's no clarity at all as to what's going to happen. We don't know what the ramifications are yet. ARC will continue to campaign as we have always done to protect the commercial interests of our members and promote the recruitment industry.
"Our aspiration and that of our members is to help the UK be a really attractive place to work and do business in through flexible working arrangements and resources made available via this industry. A complimentary employment and tax regime, without the subject of tax avoidance at its core, is critical for that purpose. ARC will continue to work with that objective in mind."
Contacted by Recruiter on Monday about the impact of Brexit on the UK's role within the European Confederation of Private Employment Services (Eurociett), Denis Pennel, managing director, said: "It will not change anything as Eurociett is not a purely EU body. We do not differentiate between EU member states and non-EU ones."
A spokesperson for the Chartered Institute of Personnel and Development (CIPD) added: "There's also going to be a period of us working with our members to understand how we can best support them through this uncertain time."