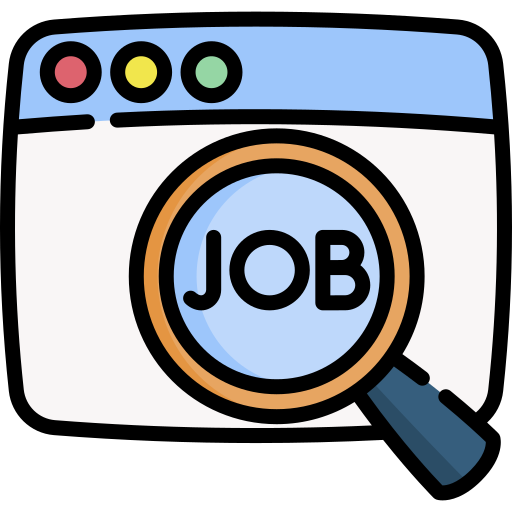 Best steps to help you find a job
"Alexa, find me a job." We wish it were that simple.
Finding a new job requires some planning, persistence, and little project management. To help you on your quest, we provide some tried and tested job-search strategies that can improve your chances of landing a great position.
Today's job market is competitive, with 36% of UK job seekers finding it 'fairly difficult' to find a job. It can be a challenge at any age, but the youngest (aged 18-24) and oldest (65+) can find it the toughest and need the most help finding a job.
But it's not all doom and gloom. There are over three-quarters of a million vacancies in the UK, ready and waiting to be filled.
So, where to start?
At Monster, we know a thing or two about searching for a job. In this essential guide to how to find a job in the UK, we'll start by helping you to narrow your search by setting some goals. We provide some expert tips on crafting a captivating CV and offer inside advice on creating connections that will help you land the perfect position.
The job search process isn't easy, so we'll also provide some information and advice to help you keep on top of stress.
We can't guarantee you'll find the ideal job straight away, but by following our guide on finding a job, you'll have a great head start. Ready to get working? Let's begin!
Planning Your Job Search
1. Be strategic in your approach
2. Set your goals
3. Plan a timeframe and identify milestones
4. Prepare your CV and cover letter
5. Search for a job
a. Online job sites
b. Social media
c. Company websites
d. Recruitment agencies
e. Networking events (including trade fairs and careers fairs)
f. National and local press (including trade publications)
g. Direct approaches
6. What happens next?
7. Prepare for interviews
8. Motivation and mental health tips
1. Be Strategic in Your Approach
As we said, you can't demand, "Find me a job!" and it will suddenly be so. To be successful, you need to be strategic about your job search. That means focusing time on the right things and ignoring damaging distractions.
Approach your job search like it's a professional project. Spend some time each day dedicated to your job search. Turn off your phone, TV, and tablet before you begin to avoid interruptions.
The first part of your job search doesn't involve searching for a job at all. It involves setting your goals, planning your approach, and developing a killer CV.
So, what exactly are your goals?
2. Set Your Goals
Setting goals is central to your success. By being clear on your end destination, you can plan a route map to get you there.
You should be realistic about suitable opportunities, but don't be afraid to dream a little too. Grab a pen and paper, and create a list of goals.
Factors to consider include:
Industry
Location and distance
Relocation or commute
Commute time and costs
Salary and benefits
The experience you hope to gain
Promotion opportunities
Training and development
Working hours
Potential organisations
Company size
Some of these factors may be out of your control. If you can't drive, you'll need to work somewhere that's accessible by public transport, for example, or a job where you can work from home.
Setting your goals can help you to narrow down your search and focus on roles that are a good fit for you, your skills, and experience. When you come to compare positions and need to decide whether to apply, you can quickly assess if the position aligns with your goals.
Now you want to consider your timeframe
3. Plan a Timeframe and Identify Milestones
Finding a job is a long-term project that needs planning, targets, and milestones.
You can split tasks into headings:
Daily: Check emails and respond to any you have received. View any notifications from job sites and search for new vacancies.
Weekly: Visit company websites and social media sites to check for new vacancies. Update your job search project plan.
Monthly: Review your CV and cover letter and reflect on how you could improve them. Set your goals and targets for the forthcoming month.
A plan like this will ensure you make progress and feel in control of the process.
Be realistic about timescales, and don't be too hard on yourself if things slip a little. Sometimes, life can get in the way of looking for a job—and that's OK.
It's essential to keep track of your activity, including contacts you've made and jobs you've applied for. A simple spreadsheet or online diary can work wonders. In your Monster account, you will also find your application history that shows this. A calendar or diary can also be crucial in ensuring you don't miss any application closing dates.
Use bookmarks in your browser to save sites you'll regularly visit, such as Monster. You can also download our app to manage your search right from your phone.
The next step is to prepare your Curriculum Vitae.
4. Prepare Your CV and Cover Letter
A well-written, attractive, and accurate CV is essential for every job seeker.
Writing an effective CV takes time, but it's time worth spending. After all, it's your shop window, your advertisement, and your opening sales pitch.
Putting all your experience and qualifications down on paper is a beneficial (and confidence-boosting) exercise. A CV provides a snapshot of you, your skills, experience, and talent.
It's easy to find excellent examples of CVs and templates on Monster. However, while you're free to choose a CV that suits your personality, we'd recommend going for something simple and stylish.
In today's job market, you'll need to tweak your CV for each role. Use the job description as a guide, and ensure your CV includes the crucial skills the employer is searching for.
Alongside your CV, you'll need a cover letter that sets out in more detail why you're applying for the particular role. You can create a template, but like your CV, it should always be personalised for each position.
Don't know where to start? Here's how to write the perfect cover letter.
5. Search for a Job
By now, you should have a template CV, a project plan (and a spreadsheet), and a clear idea of the job you want. Now it's time to track it down.
Finding a job has changed dramatically in the last decade, with much of the process now taking place online. A CIPD survey of recruiters found that employers are increasing their use of technology to attract candidates.
If you need help getting a job in a particular industry, know that each sector and speciality recruits in different ways, but here are some of the main places you'll find job opportunities:
Online job sites
Social media
Company websites
Recruitment agencies
Networking events (including trade fairs and careers fairs)
National and local press (including trade publications)
Direct approaches
a. Online Job Sites
Armed with a killer CV, searching for a job online is easy. Using a dedicated recruitment platform such as Monster, it's simple to search for suitable vacancies. In fact, it's almost as easy as saying, "Monster, find me a job."
Competition for roles can be fierce, so we recommend that you apply as soon as possible. When you've found a suitable role, click Apply. You'll then likely be asked to upload a CV and cover letter.
To make job searching even easier, Monster lets you sign up for email alerts for new roles. Then, when something fits your criteria, you'll receive an email update with all the information needed to apply.
Want recruiters to find you? Then post your CV on Monster and allow it to be viewed by companies and recruitment agencies that search our database. That way, when a suitable role arises, your credentials will be visible to hiring managers.
b. Social Media
Social media is a great way to create connections with recruiters and companies and learn about jobs. Agencies and organisations regularly advertise new job vacancies on their social media channels.
You'll still need to apply through a job site, agency, or directly, but social media can give you immediate information on the latest vacancies. It can also give you an insight into the company culture and values. You want to know if a company will be a good fit for you.
While it can be tempting to contact and connect with vast numbers of people, we recommend connecting only with individuals, agencies, employers, and organisations that fit your criteria.
c. Company Websites
Companies also advertise their vacancies (or indicate that they're open for speculative enquiries) on their websites. Keep tabs on organisations that appeal to you by checking in once a week. You can follow their social feeds, too, to see if they advertise roles.
Many organisations ask you to complete an application form, which can seem daunting, but you've already done the hard work by creating your CV, so use that as the basis for a great application.
d. Recruitment Agencies
There are many reasons employers outsource recruitment to agencies. They are paid to match the best talent to the right role.
There are thousands of recruitment agencies, and many specialise in sectors. You can register with an agency directly, but they often compete with one another to place candidates, so there's the potential for conflict. If one agency isn't doing enough, then you can register with another.
Agencies also have access to CV databases like Monster's and can often find you there. Making your CV searchable on Monster's database will allow recruiters with relevant roles to find you. After finding your CV on Monster, a consultant may contact you to chat about your skills, experience, and expectations (which is why having them written down will help).
If you're a good fit for the agency, your consultant will put you forward for suitable roles. Some offer support to improve your CV and even provide advice on interview techniques.
Consultants deal with potentially hundreds of vacancies and thousands of job seekers, so check in every week and let them know if you're still looking for a new job, and don't forget to tell them when you've found one.
e. Networking Events (Including Trade Fairs and Careers Fairs)
Building up a group of valuable professional contacts is a great way to get the heads-up on potential jobs. Online networking enables you to broaden your reach, connecting with many current and former colleagues.
While less popular than in previous years, trade fairs and careers fairs—virtual or in-person—can still be great places to seek work. You can show up and actually ask a company representative, "Can you please help find me a job at your company?" and have a conversation about opportunities available.
Such events are handy for those with specialist skills or those at the start of their career after graduating from college or university, for example.
f. National and Local Press (Including Trade Publications)
Do papers still advertise jobs? Yes, they do. You'll still find a healthy selection of jobs advertised in regional and national titles. Don't forget to check out their websites too.
If you've already established a speciality, looking for a job in trade titles can be highly effective. Whether you work in healthcare, engineering, research, or even recruitment, checking the trade press could be the ticket to your next job.
g. Direct Approaches
If you've identified specific organisations you want to work for, reaching out directly can be a successful strategy. It demonstrates you're motivated and confident.
Before sending an email, research the organisation and find a suitable person to send your CV to.
Stay professional while being proactive, and you've got nothing to lose. The worst that can happen is that you receive a reply saying they don't have any vacancies at present. So, it's definitely worth a punt.
6. What Happens Next?
You're full of anticipation after sending off your CV or application form and then… Nothing. Do you wait a bit longer, chase it, or write it off?
If you've applied through an agency or consultant, contact them directly after a few days. Agencies typically work quickly, and it is part of the consultant's job to manage expectations.
Never chase up an application before the deadline has passed. It's reasonable to leave it at least a week before contacting someone. Whether you decide to email or call, be polite and professional. It can take time to sift through hundreds of CVs.
Rejection can be hard to take, but what's worse is never hearing anything. Some organisations and agencies won't contact unsuccessful applicants at all. In most cases, if you do receive a reply, it's likely to be short and with little information.
You can choose to ignore these emails and get on with your search, but why not let them know you'd like to hear about similar positions in the future? You've got nothing to lose.
Rejection can be tough to take, particularly if you're excited about an opportunity, but trust us, the right job will come along soon enough.
7. Prepare for Interviews
If you've been invited to proceed to the next stage, congratulations! You're already ahead of much of the competition. We recommend you accept an interview request as soon as you can. Here's how to prepare for a job interview.
8. Motivation and Mental Health Tips
Finding a job can be challenging. Statistics from The Health Foundation show that 43% of job seekers experienced mental health problems, a situation that can't be helped by the ups and downs we all experience during the process.
To make it easier, we recommend splitting the challenge up into small chunks. While it's normal to feel anxiety and stress while searching for a job, if it ever gets to be too much, take a break from the process.
It's crucial that you keep your confidence up while looking for a job. If you receive a rejection, put it down to experience and move on to the next application. However, if the pressure overwhelms you, don't be afraid to ask for help from professionals. There is a range of services that can offer support and advice.
One day soon, you'll be offered a great job.